Budget By Paycheck® WORKBOOK
Live a life you love on a budget that you can afford. The Budget by Paycheck® Workbook will help you get there!
No other budgeting tool is designed to help you organize your bills, budget your paychecks, track your progress, pay off debt, and save more money, all in one workbook.
Whether you get paid monthly, every other week, or weekly, the Budget by Paycheck® Workbook is designed to help you easily create a unique paycheck budget and financial plan that is based on your pay schedule (not just monthly).
Create a Budget That Works With Your Everyday Life
Have you created budget after budget, only to feel like you are failing time and time again? Have you worked hard to take control of your money only to find yourself falling even more behind? I have.
As someone who struggled with budgeting for years, I can tell you that there is a way out! I was that mom sitting at the kitchen table wondering how I was going to afford to pay my bills. I carried the heavy weight of debt on my shoulders, struggling to find the light at the end of the tunnel.
Throughout my financial journey, I realized that a budget needs to be a true reflection of your life. It's personal. I wanted to find a resource that could help bring organization to my finances. A tool that could help me budget my money on a pay schedule that worked for me, but also help me pay off debt and save the most of my hard-earned dollars, and–most importantly-help me LIVE the life I always dreamed about without having to constantly worry about money in the back of my mind.
I couldn't find it. So I decided to create the ultimate budget tool myself.
Introducing the Budget by Paycheck® Workbook.
Introducing the New Budget By Paycheck® Boxed Set
The Budget By Paycheck® Workbook just got better!
Introducing the new Boxed Set with individual monthly budget booklets.
If you have been waiting for a smaller, more portable version of the BBP® Workbook, this is it. You get thirteen booklets dedicated to individual months, with a bonus thirteenth booklet that includes instructional guidance and yearly financial trackers.
Each booklet has a trifold construction and comes with our unique hand-drawn designs. It's the same Budget By Paycheck® Workbook content & material, just in a different organized system!
CHOOSE YOUR BBP® PRODUCTS
Financial Goals
Identify your short, medium, and long-term financial goals. Breakdown the details, so you know how much you need to save to be successful.
Reminder Worksheet
Never forget about a subscription payment again. Whether it's an annual payment that gets pulled automatically from your checking account or a semi-annual expense, be financially prepared for those expenses when they come due.
Yearly Savings Goals
Stop feeling pressured to use your credit card. Saving cash for holidays and events, and having savings goals for specific future expenses can keep you from going into more debt. Use this worksheet to map out up to eight yearly savings goals.
Monthly Budget Calendar
The calendar helps you keep track of bills, shows you what bills to pay with what paycheck, and reminds you of special holidays and events for the entire month, so you don't forget them in your budget.
Yearly Saving Tracker
Track your savings progress month-to-month. Know how much you have saved for each of your goals at any given time.
Paycheck Budget Tracker
There is no other budgeting worksheet like it. Create a plan for your money every time you get paid. Budget your monthly bills, sinking funds, cash envelopes, extra savings, and additional debt payments. Each month has five paycheck budget trackers.
Cash Envelope Breakdown
Organize your cash for the cash envelope method. Not only can you figure out which bills and how many to get of each, but know what bills to use for each envelope ahead of time. Make things easy when you go to the bank by using the cutout bank teller slip.
Money Tracker Worksheet
If you tracked your spending, it's time to extract the vital information that can make the most significant difference in your financial life. Break down your spending into categories, figure out your realistic budget limits, and compare your spending from month-to-month.
Expense Tracker
Nothing is more important than tracking your spending. Awareness and the ability to know where to cut costs in your budget is crucial. It's time to see where every dollar is going.
Debt Plan Worksheet
If you are on a debt payoff journey, nothing is more motivational than seeing progress. Write out a list of your debts, their interest rates, minimum payments, and current balances. Use the guided formulas to figure out your monthly progress as well as your overall debt progress using percentages and dollars.
Net Worth Tracker
Get a snapshot of your financial health every month. Track your progress over time by listing out your assets and liabilities.
Pocket Folder
Stay more organized by storing your bills and extra paperwork.
Instructional Guidance
Reference four pages of instructions that show you how to use each worksheet inside of the BBP Workbook.
STORIES FROM HAPPY CUSTOMERS

The Budget By Paycheck Workbook changed my life by allowing me to no longer have to choose between food or bills. I learned where I was absolutely bleeding my funds dry and changed my mindset. Now I focus on experience/travel and not stuff!
— Erika F.
After 12 unsuccessful IUI cycles, totaling $22,000, we will be signing our IVF contract at the end of this month. $55,000 in fertility treatments would have never been an option for us prior to starting The Budget Mom's Budget by Paycheck method in January of 2020.
— Miranda E.
We're a military family who started 2021 in debt and living paycheck to paycheck. Using the Budget by Paycheck workbook has changed our lives! We now have an emergency fund and half the debt! So thankful for this system which is allowing us to better prepare for our future.
— Taylor Y.
I found TBM when I had thought enough is enough, I did to get my finances in check. In my twenties I had destroyed my credit and now I'm playing catch up. Using mixture of Miko's free resources and the budget planner I can say that I now have a 3 month emergency fund/savings and I'm on track to be debt free by 2022! I'm so grateful for this program.
— Cindy P.
The "finger-pointing-money-fight" nearly ruined our marriage, on multiple occasions—not anymore! The BPP workbook brought our shared goals (and bad habits) to life. Money is no longer a fight, and our dreams are finally attainable! I'm so grateful to have finally found a system that doesn't just pay the bills- but gives us the freedom to LIVE, to make memories with our family, and to UNITE instead of fight.
— Katie G.
I started my TBM journey with a net worth of negative $125,000 and a credit score in the 500-600 range. Using ideas from TBM and in the TBM community, I gained additional streams of income to start chopping away at debt until I was able to consolidate some credit card debt. I cut back expenses and mapped it all out in my BBP boxed set and now my net worth has jumped up to negative $7,000 and my credit score is 745.
— Keisha A.
This is a picture of my little family on our very first paid in cash vacation. To say it was a hard journey is an understatement, but was so worth every moment, struggle and penny saved!
I'm proof you don't have to make a huge amount of money to make this successful. I'm also proof that budgeting fun along with paying off your debt is necessary.
— Kassy L.
The BBP method has helped me in so many ways. It has put my life into prospective and opened my eyes on where my money was going each month. It was a life style change for me, it helped me distribute my money to the right places.
— Jessica T.
But that's not all you get
I realize that a workbook is not going to transform your finances overnight. You need real guidance, you need support and accountability, as well as guided instruction along the way.
The Budget by Paycheck® Workbook was created especially for YOU: your goals, your dreams, your financial future.
It's an entire step-by-step system devoted to teaching you how to tackle your finances so you can live a life you love on a budget that you can afford.
Every purchase of the Budget by Paycheck® Workbook includes tools, support, and video instruction you need to help you implement a personal budgeting system in your own life.
It starts with BBP® Central. You will also get access to the private TBM Family Facebook Community.
BBP® Central
You'll get FREE access to an exclusive, members-only center that is filled with over ten instructional videos to help you fill out every worksheet in the Budget by Paycheck® Workbook. Packed full of motivation, real-life-examples, detailed videos, and printable freebies.
TBM Family Community
You'll be invited to a private Facebook group available only to The Budget Mom readers, where you can connect with like-minded women and get support from other members who are reaching their financial goals using The Budget by Paycheck® Workbook.
WHAT's NEW
Since releasing the first edition in 2016, I knew that the BBP® Workbook had the potential to change people's financial lives. Over the years, the testimonials I have received has been absolutely astounding. I also knew that small changes could make a world of difference, including offering a BBP® Workbook that could be mailed directly to your front door.
Here are just a few new features that have been made:
Thicker Cover
We are now using a durable poly plastic cover.
Meal Planning Calendar
Every month there is a meal planning calendar included so you can plan out your meals to help stick to your food budget.
Monthly Notes Page
We have added a notes page to every month so you can jot down important to-do's, lists, or anything else!
More Durable Boxed Set
The boxed set cover boxes have an upgraded stock weight, providing more stability and reinforcement to prevent any ripping or tearing.
New Designs
Now you can pick between three different designs – two full-size designs and one boxed set design.
Pocket Folder
Stay more organized by storing your bills and extra paperwork.
Stickers
Two hand-drawn sticker sheets are included in every full-size and boxed set BBP.
Customizable Calendar Layout
The days of the week are now removed from the monthly calendar spread, allowing you to layout your calendar in whatever way works best for you.
Mylar Tabs
Each tab is mylar reinforced, preventing breaking or tearing of monthly tabs.
Metal Binding
More durable and will hold up to everyday use.
BBP® Box Set
Now your budget is more portable than ever. The BBP® Workbooks is now broken down into individual monthly booklets.
Updated Worksheets
Throughout the BBP, we have updated some of the worksheets to allow users to better streamline their budgeting process and increase efficiency.
FREQUENTLY ASKED QUESTIONS
THE BUDGET MOM ON INSTAGRAM
Make sure to follow @budgetbypaycheck on Instagram for more inspiration!
MY STORY
Welcome, I'm Miko!
Today, I give you permission to find hope with your finances.
I know what it's like to want a better life, to want more from your dollars, and to find a budgeting method that finally starts showing you signs of success and progress. I want to help you create a realistic budget so you can stop feeling overwhelmed and start having fun with the budgeting process.
In my own life, I have discovered life-changing AHA moments and what a difference taking the time to write it all out on paper can make. I wanted to create a resource that allowed me to think outside of the budgeting box so I could tackle my financial goals MY WAY. I genuinely believe that the Budget by Paycheck® Workbook and my system will allow you to find your own AHA moments.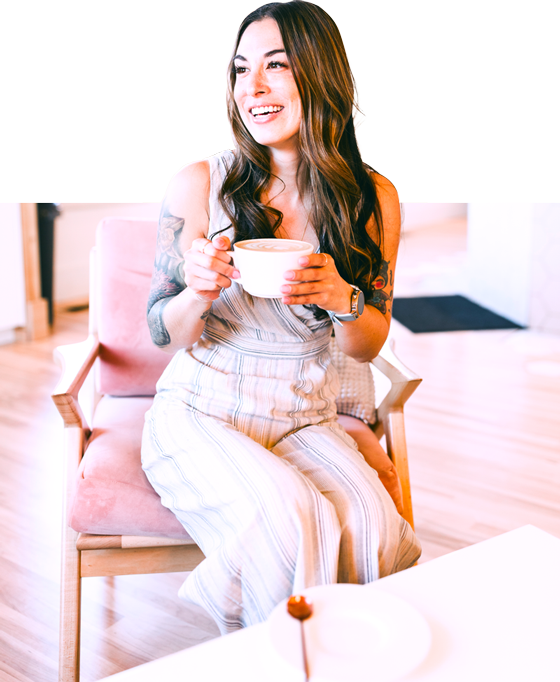 Join The Budget Mom Newsletter